Our engaging exhibits cover Blaine County history from prehistoric times to pioneer days and beyond. While we house many exhibits relating to the history of local business, schooling, and recreation, the features listed here are a few of the highlights which make our county museum particularly unique – and one of the best in the West!
THE LLOYD SWEET PERSONAL COLLECTION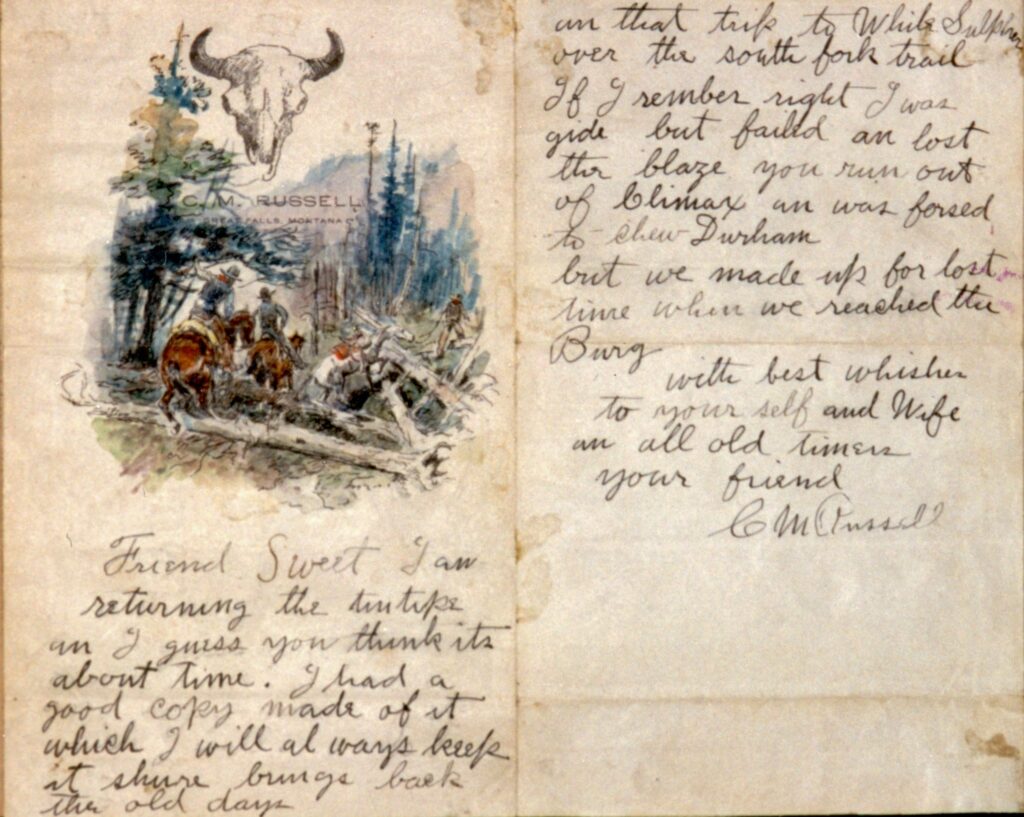 The Blaine County Museum exhibits an array of belongings once owned by Chinook, Montana benefactor, Lloyd Sweet. Among this collection is a wonderful group of items relating to C.M. Russell, Montana's treasured cowboy artist. The items once belonged to Sweet's father, Ensign, who had been a friend of Russell's. We are proud to display an early Russell watercolor dated around 1886, original letters to Ensign Sweet penned by Russell, and a tintype of the pair dated 1884.

THE ROLAND CAROLINA COLLECTION
Get acquainted with the tribes of North Central Montana through their own handiwork. The Roland Carolina Collection is a vast body of exquisite American Indian beadwork, ranging in date from the 1880s through the 1950s. Most of the collection is of Cree origin, however this exhibit also features items crafted by the Chippewa, Assiniboine, Gros Ventre, Nez Perce, Arapaho, Sioux, and Navajo people.
In addition to beadwork from the Carolina Collection, this exhibit includes prehistoric tools excavated at the Timber Ridge area in Blaine County.
Beginning with the Desert Land Act of 1877, the area we now call Blaine County became home to clusters of cattle and sheep ranches. Our "Old West" exhibit pays homage to those who managed these vast herds: the iconic cowboys. We display cowboy attire, horse tack, a chuck wagon complete with dining utensils, and photography depicting early ranch life in Blaine County.


THE TAR PAPER HOMESTEADER'S CABIN
Our re-creation of a tar paper homesteader's cabin serves as a vivid reminder of the lifestyle of those who settled across the West – and in Blaine County specifically – during the late 1800s and early 1900s. The small, one-room shack with a small wood stove as a source of heat reminds us of how little privacy settlers had, and how trying the long Montana winters must have been. Considering these conditions might help one understand why only 20 percent of Blaine County's original homesteaders persisted.

THE A.M. ALLISON PHOTO GALLERY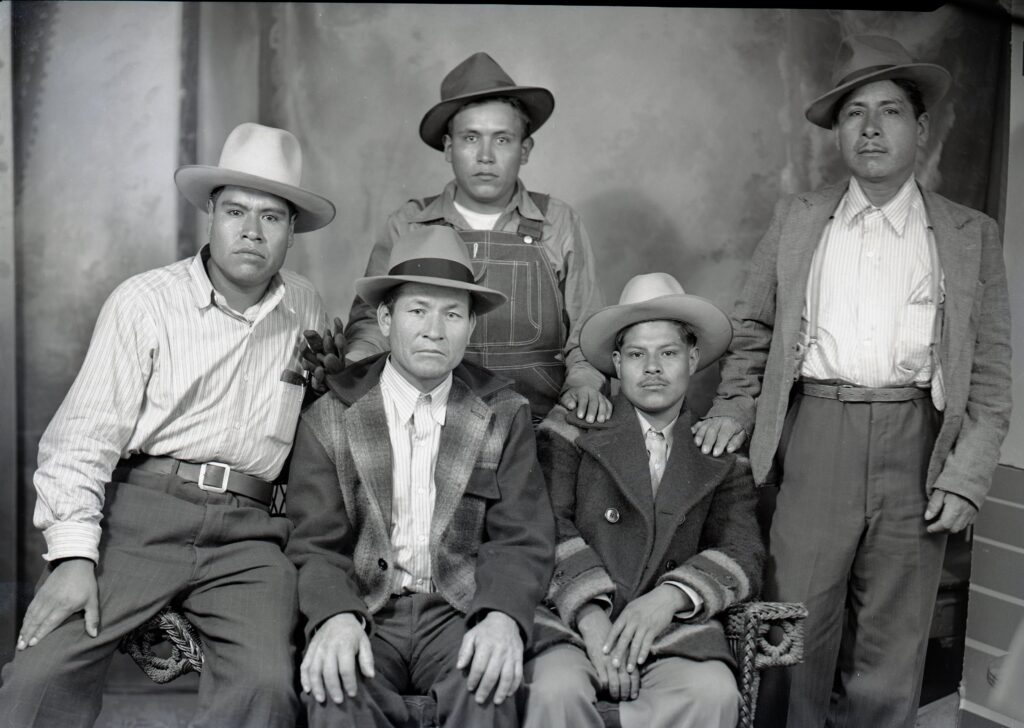 A.M. Allison was a professional photographer who owned and operated a studio on Main Street in Chinook, Montana. Allison took portraits, photographs of area sites, and photographs of local events, while also serving as official photographer for the Blaine County law enforcement. His portraits, ranging in date from the 1920s through the 1940s, are the primary feature of our gallery. Allison's stunning black and white portraits represent the diversity of Blaine County during these years, and effectively introduce any viewer to the men, women, and children of our recent past.